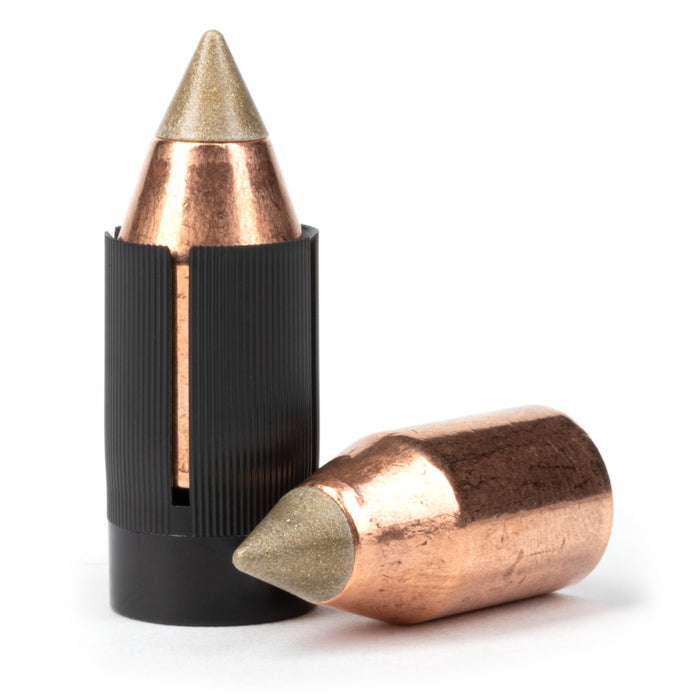 Scorpion - PT Gold - 50 Caliber Sabots - 300 Grain .451 Bullets (12 Pack)
Original price
$17.99
-
Original price
$17.99
Scorpion PT Gold Polymer Tip Bullets are electroplated with copper plating that does not separate from lead core as most jacketed bullets. The end result is better penetration needed for one shot kills. The PT Gold offers greater accuracy at longer ranges than a hollow point. The 3% antimony makes the bullet harder than pure lead and is intended for the shooter who wants a bone breaking, pass through shot.

Packaged with Harvester's Patented Crush Rib Sabots
Up to 50% Less Loading Friction
Operates to Loading Specs of All Muzzleloaders
Easy to Load
Superior Accuracy
Made in the USA
This 12-pack of Scorpion PT Gold has 50 caliber sabots with 300 grain .451 diameter bullets.
Delivery time
All orders are processed within 1 to 3 business days (excluding weekends and holidays) after receiving your order confirmation email. You will receive another notification when your order has been shipped.