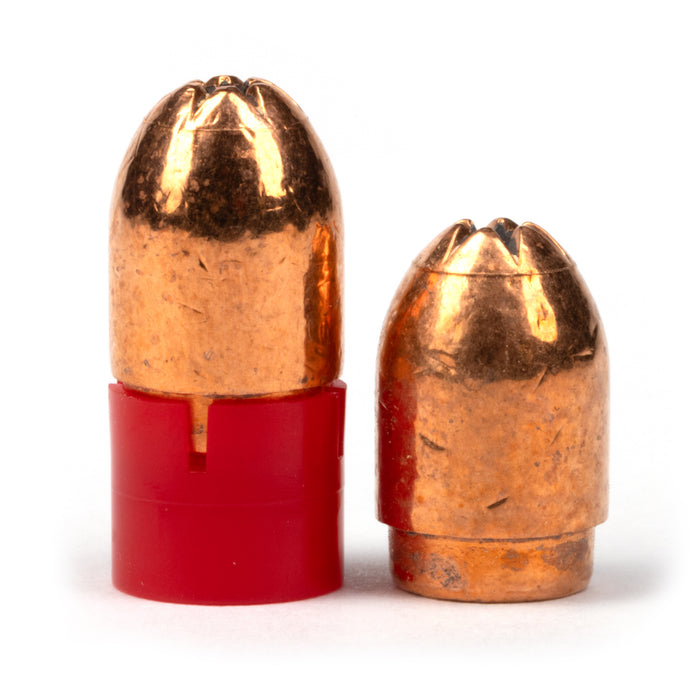 Saber Tooth Belted Muzzleloader Bullets - 50 Caliber Belted Bullet 350 Grain (12 Pack)
Original price
$16.99
-
Original price
$16.99
Saber Tooth Belted Muzzleloader Bullets offer excellent expansion and take-down power, with superior accuracy. Most accurate, easy loading, copper clad muzzleloader bullet on the market today that operates to loading specs of all Muzzleloaders. With a Premium Gas Check, the Saber Tooth Belted Muzzleloader Bullet provides a superior gas seal. Bore diameter bullets restrict lateral movement which improves accuracy.
12 Pack
Copper Clad Lead Bullet
Easy Loading
Excellent Accuracy
Operates to Loading Specs of All Muzzleloaders
Made in the USA
The Saber Tooth Belted Muzzleloader Bullets are 50 Caliber 350 Grain .50 diameter bullets sold in a 12 pack.

Delivery time
All orders are processed within 1 to 3 business days (excluding weekends and holidays) after receiving your order confirmation email. You will receive another notification when your order has been shipped.